Top 10 Coworking Spaces in Stockholm: A Comprehensive Guide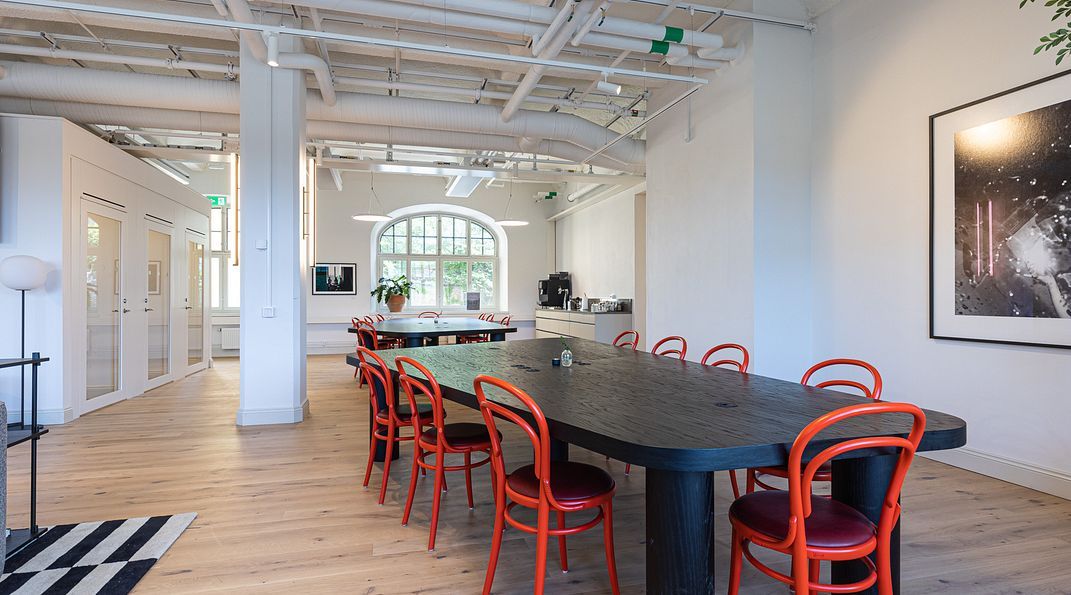 Looking for a coworking space in Stockholm? Look no further than our marketplace, the leading platform for finding coworking spaces in the city. With real-time market data on all of the available vacancies at coworking spaces in Stockholm, we have our finger on the pulse of the coworking industry.
As the top provider of market reports on coworking in Sweden, we have unique insights into the trends and developments shaping the industry. Our data-driven approach allows us to identify the top coworking spaces in the country based on a range of criteria, including revenue data, Google search volume, occupation rates, and customer feedback.
In this post, we're excited to share our picks for the top 10 coworking spaces in Stockholm. Whether you're a freelancer, a remote worker, or a startup looking for flexible office space, these coworking spaces offer the perfect blend of community, culture, and amenities to help you thrive. So without further ado, let's dive in and discover the best coworking spaces in Stockholm!
Criteria for Selecting the Top Coworking Spaces in Stockholm
To determine the top 10 coworking spaces in Stockholm, we used a variety of criteria to evaluate each space. We looked at revenue data, occupation rates, Google search volume, total amount of square meters, and subjective knowledge from customers. Each criteria was weighted according to its importance in determining the overall quality and popularity of the coworking space.
Revenue data was given the highest weight at 40%, as it provides a strong indicator of the financial health and sustainability of the coworking space. We analyzed real-time market data of all vacancies at coworking spaces in Stockholm to get a clear picture of the financial performance of each coworking space.
Occupation rates were weighted at 25%, as they indicate the demand and popularity of the coworking space among customers. We analyzed data on the number of customers using each space, as well as the occupancy rates of each space over a period of time.
Google search volume was weighted at 20%, as it reflects the level of online presence and recognition of the coworking space. We analyzed the search volume and online visibility of each coworking space to determine its online popularity and reputation.
Total amount of square meters was given a weight of 10%, as it indicates the scale and capacity of the coworking space. We analyzed the total amount of square meters available at each coworking space to determine its size and capacity.
Finally, we took into account the subjective knowledge from customers, which was given a weight of 5%. This criteria is based on qualitative data and can be subjective. We analyzed customer reviews and feedback to understand their experiences and opinions of each coworking space.
Using this comprehensive ranking model, we were able to evaluate each coworking space based on a variety of criteria and come up with a list of the top 10 coworking spaces in Stockholm.
Top 10 Coworking Spaces in Sweden
10 | The Works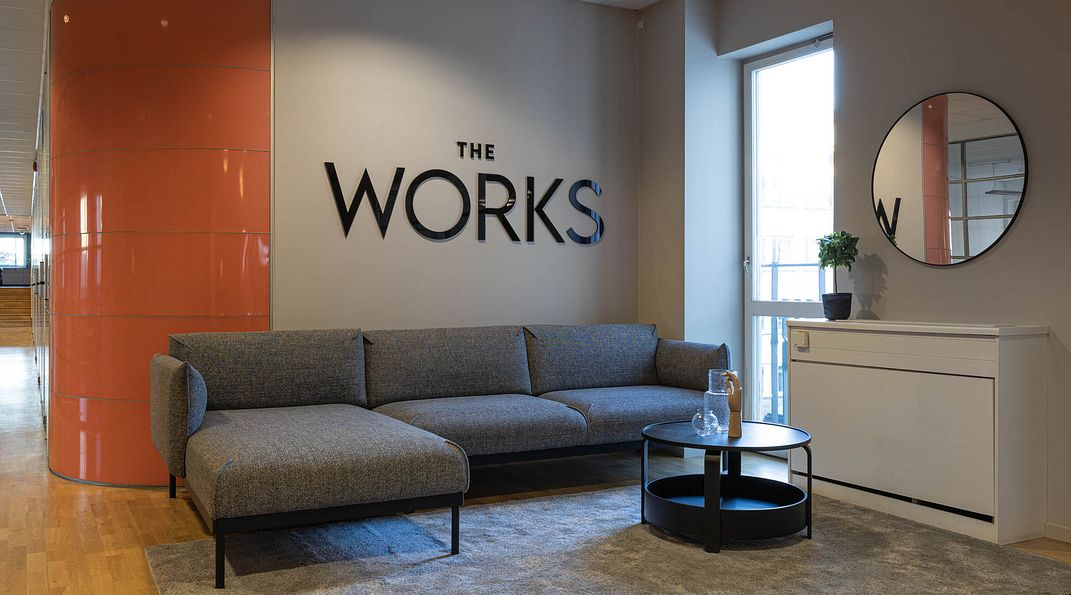 Score: ⭐ 53
Footprint: 25 250sqm
Strong categories: Footprint
The Works is a fairly new player on the market that has managed to expand quickly and grow to be one of the biggest operators of coworking space in Stockholm. Their business model consists of leasing out space in buildings that are waiting to be demolished, ensuring a low price and an environmentally friendly option.
The Works laser focus on great pricing means that tenants can't expect the same level of amenities and services as top tier options, but can instead opt for a larger space to create a more homey feeling. The Works currently has 2 centers within the tolls in Stockholm, and 5 more in the suburbs.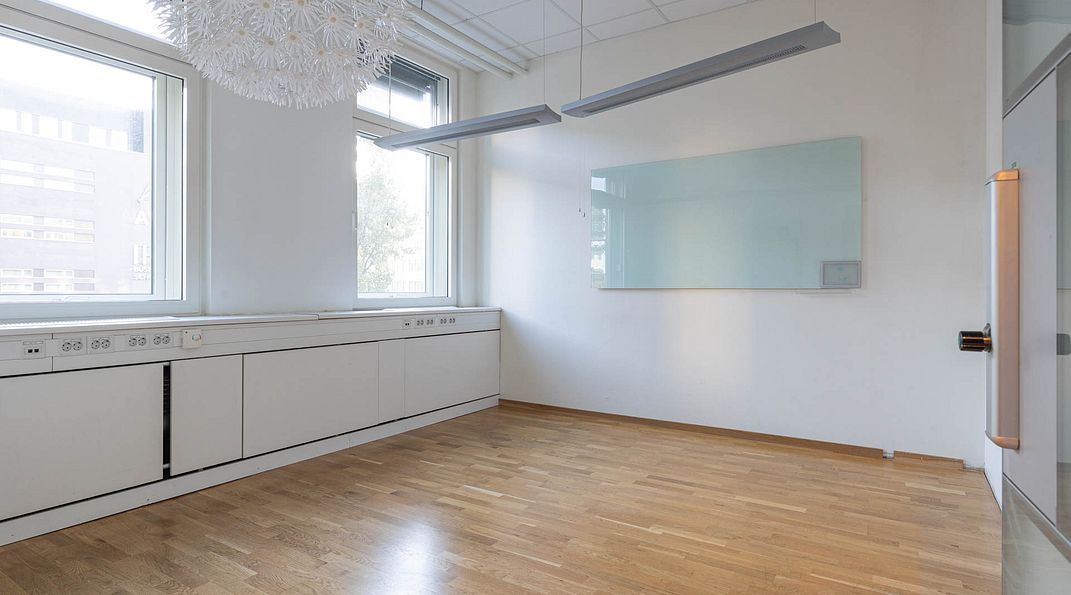 6 person office at The Works
See all availabilities at The Works
9 | Helio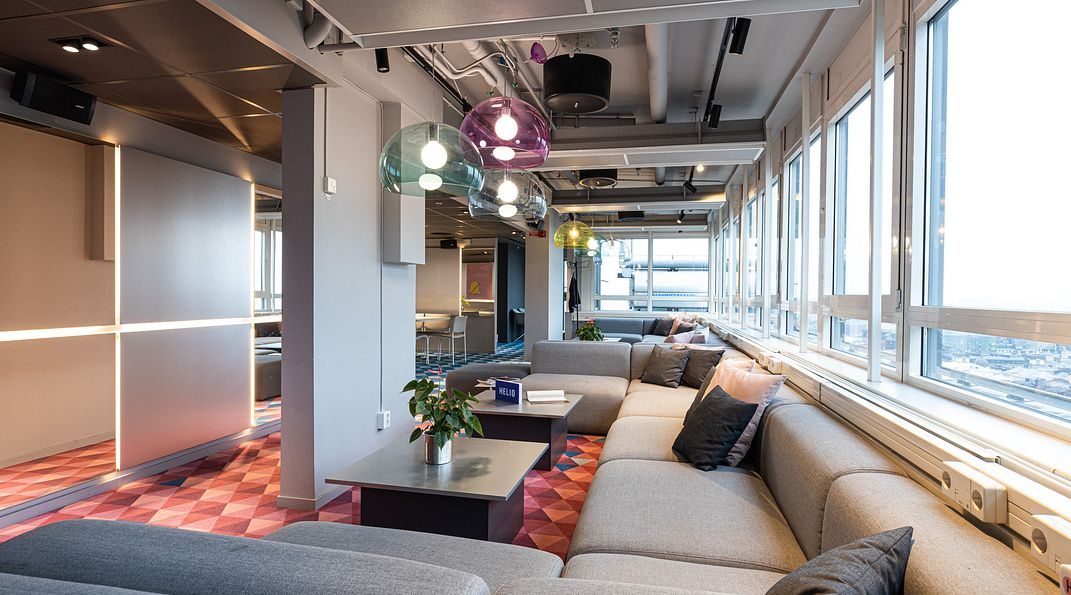 Score: ⭐ 59
Footprint: 13 350sqm
Strong categories: Revenue
Helio, a strong brand within the Swedish coworking scene has been around since way back in 1998. Soon they will tally 9 coworking spaces in Stockholm including locations announced for the future. Helio is known for a creative vibe and strong community, and is a tough choice to beat in Stockholm.
8 | Regus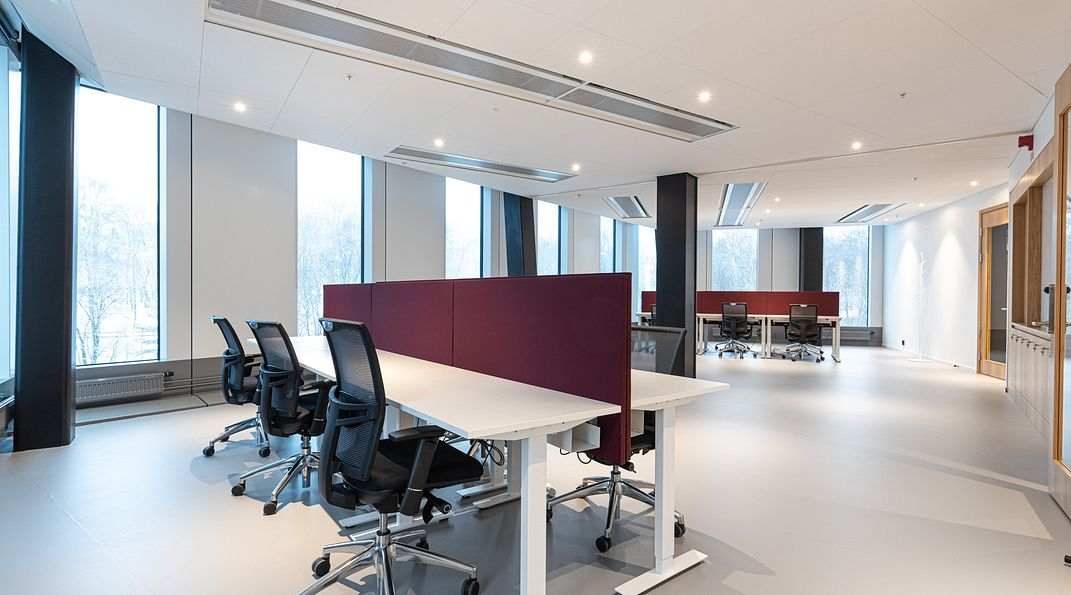 Score: ⭐ 70
Footprint: 22 910sqm
Strong points: Revenue
Regus - the world's largest coworking operator, has a strong presence in Stockholm. With the recent addition of their sub-brand Spaces, Regus has leveled up their offering in Stockholm. If you're looking for a reasonably priced alternative with access to over 3500 centers worldwide then this is your pick.
Regus strength in terms of it's size becomes apparent when you browse the breadth of their offerings in Stockholm. Looking for a professional space in the heart of the city? Regus Östermalmstorg is a great option. Looking for something more creative? Try out their upcoming center built in a bank palace from the 18th century in Gamla Stan.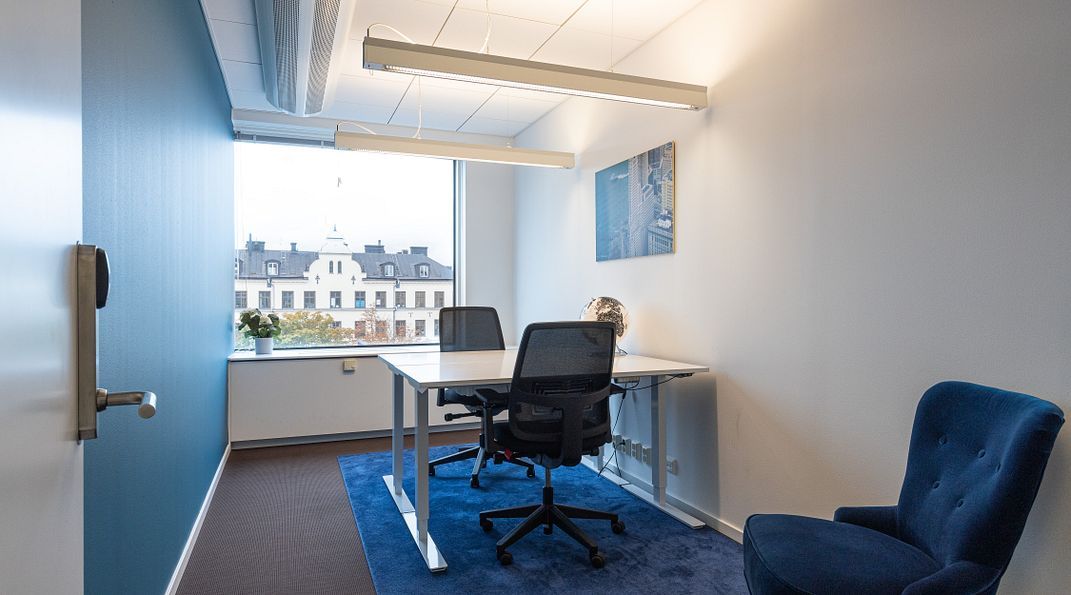 16p office at Regus Östermalmstorg
See all availabilities at Regus
7 | Epicenter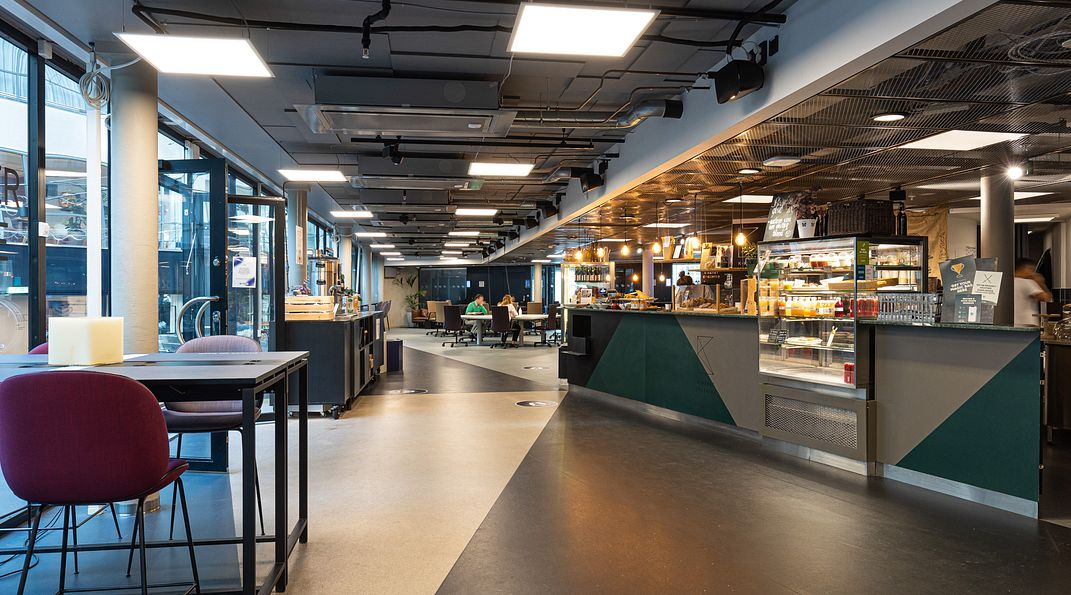 Score: ⭐ 72
Footprint: 12 000sqm
Strong categories:  Revenue & Search Volume
Epicenter is a vibrant tech-hub for startups and enterprises alike looking for an inspiring place to do business. They have been around in Stockholm for a long time and have always been one of the more profitable and well-known players, which shows up in our ranking.
Epicenter has two main offerings catering towards different parts of the market; either traditional rooms in a coworking setting on their main floor, or entirely private office suites for enterprise teams spread out across the building. Pricing isn't the lowest, but that's largely due to the AAA location and well thought out spaces.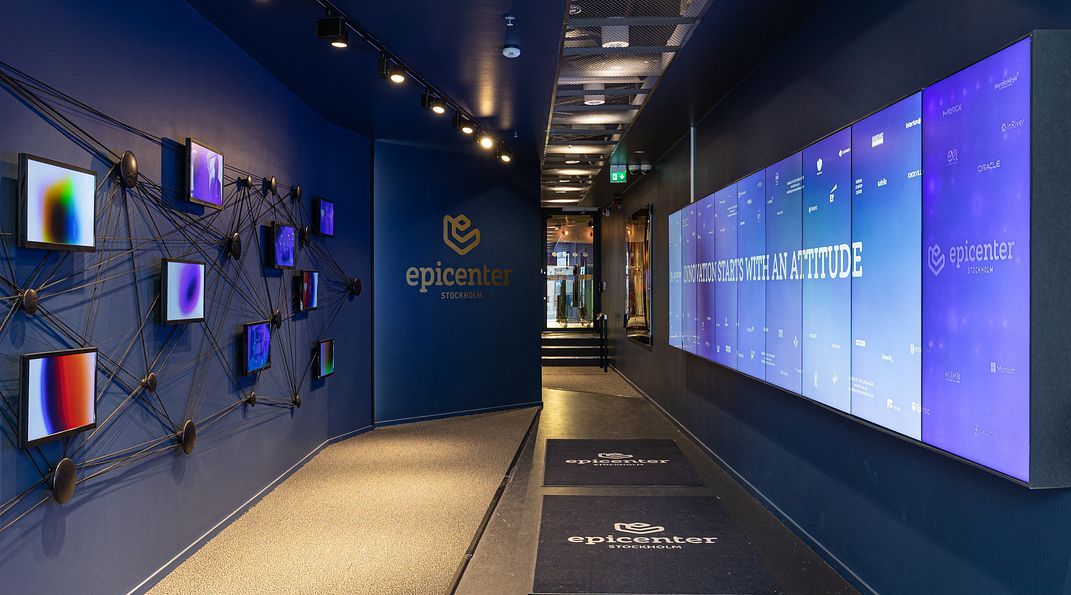 4p office at Epicenter
See all availabilities at Epicenter
6 | The Park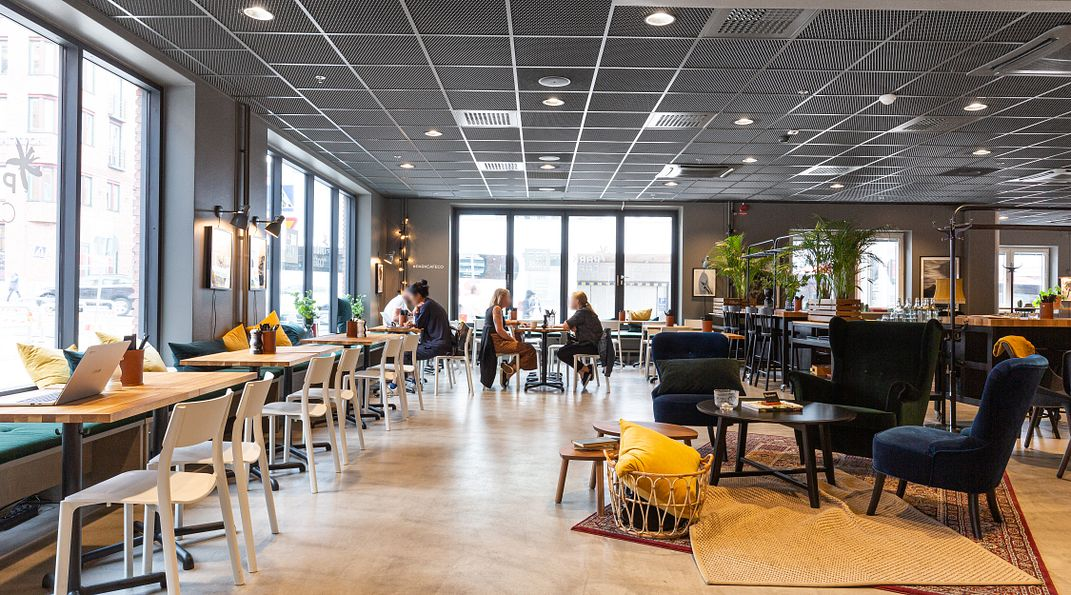 Score: ⭐ 73
Footprint: 15 730sqm
Strong categories: Occupancy
The Park is well known as a creative space with a vibrant look and feel. Their flagship center in Södermalm boasts its own café as well as beautifully renovated modern office spaces set in a neighborhood known for the proliferation of gaming companies.
In addition to Södermalm, The Park currently has a mostly open floor plan center in Vasastan, a center in Liljeholmen, and is gearing up to open a new space in Hagastaden soon. In general tenants can expect reasonable pricing and a super friendly team in place to help you with your day.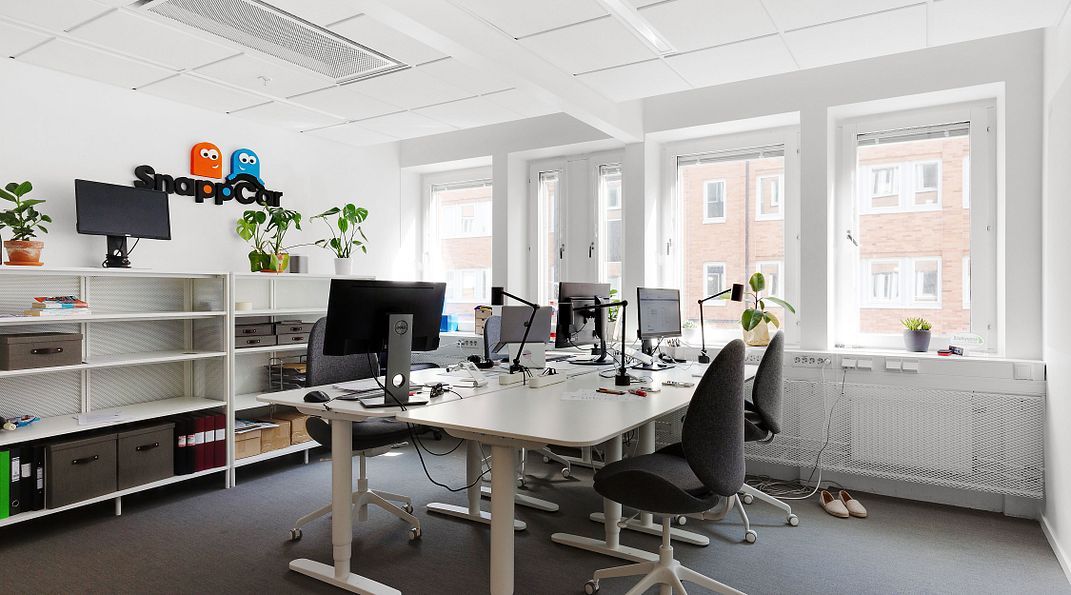 10p office at The Park
See all availabilities at The Park
Let our experts find your dream space
Tell us about your needs and we'll get back to you with a shortlist
Find a space
5 | WeWork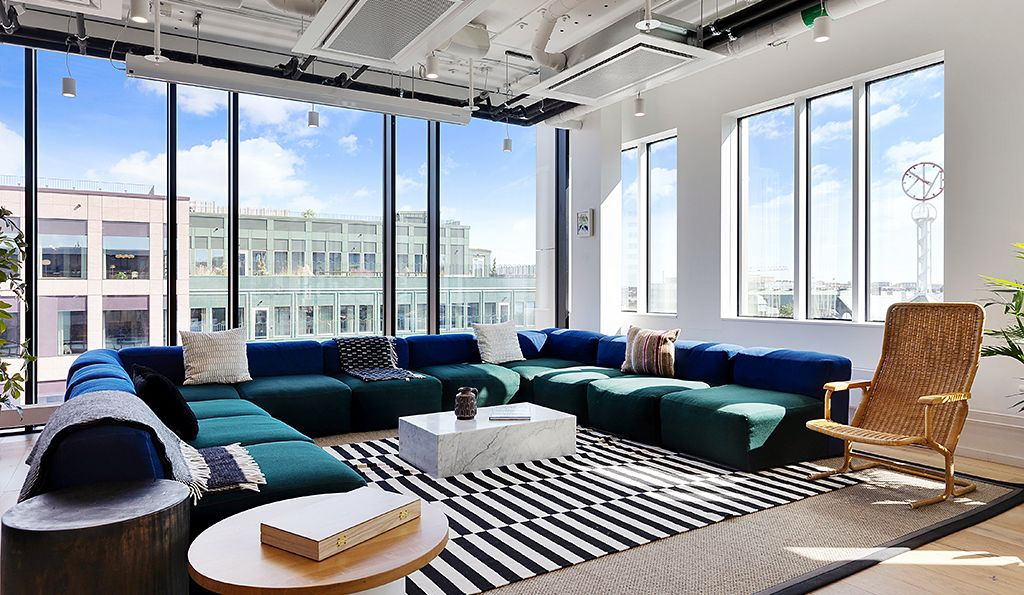 Score: ⭐ 74
Footprint: 13 500sqm
Strong categories: Revenue & Google Volume
WeWork is the second large international player that has established a base in Stockholm. WeWork opened their doors to their one and only center in Stockholm in 2019, and did so with a bang. An ultra-modern space right in the city center quickly attracted both startups and enterprise customers and the center is still highly regarded today. WeWork tied first place for Google search volume, proving they are a brand to be reckoned with.
The large center is split up into two sides, Malmskillnadsgatan and Regeringsgatan. Smaller teams will find more options on Malmskillnadsgatan, but it's easy enough to flow between the two addresses as they are in the same building. WeWork offers competetive pricing for it's prime location and all members some free hours of meeting room along with their lease.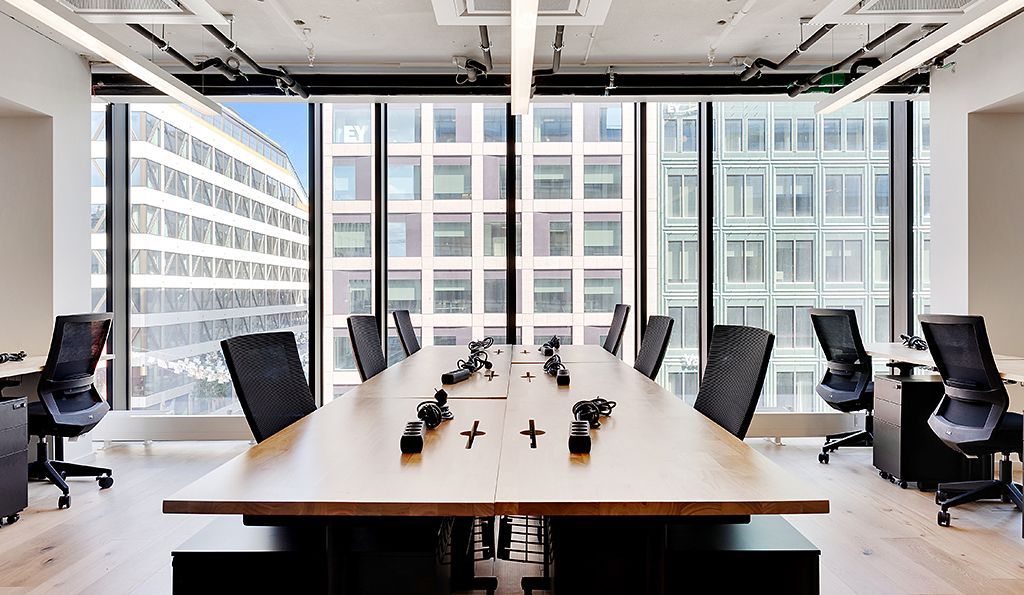 14p office at WeWork
See all availabilities at WeWork
4 | iOffice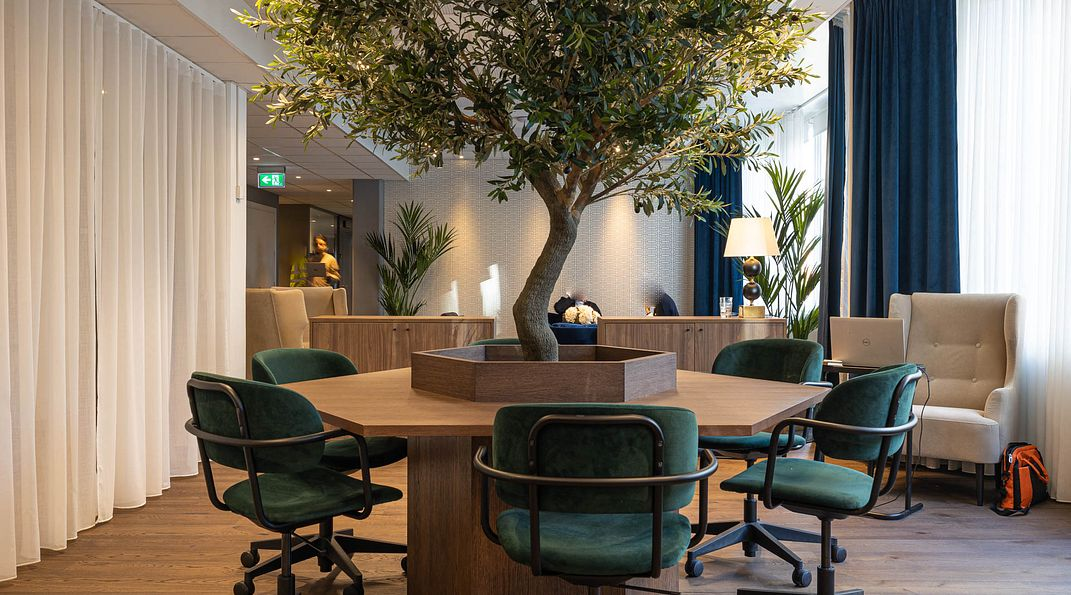 Score: ⭐ 74
Footprint: 23 150sqm
Strong categories: Occupancy
iOffice has over the years quickly climbed the coworking ladder and become a force to be reckoned with. With rather modest beginnings iOffice has managed to scale to 8 centers in the city center of Stockholm, all while focusing on keeping prices reasonable and being a profitable business. Their centers are almost always fully occupied and they fare extra well when customizing spaces for larger teams. In fact, iOffice has the best occupancy rates on the entire list.
Seeing as they are quite full, it's best to consider one of their many newer openings when looking for an office. Right now the centers to keep an eye on are Vasagatan 12, Drottninggatan 32, Kungsgatan 64, and Olof Palmes Gata 11.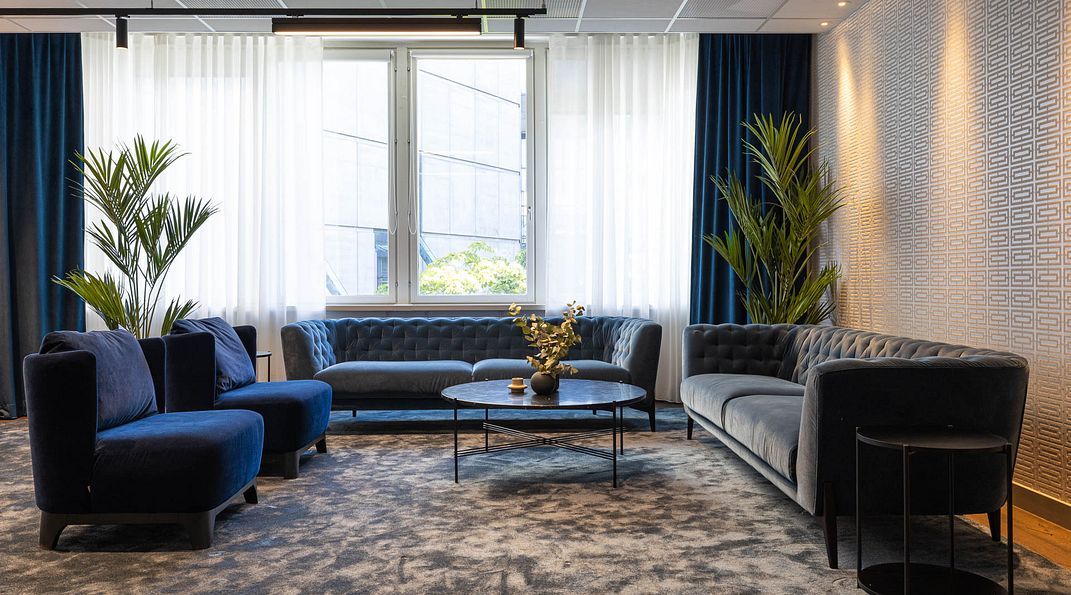 30p office suite
See all availabilities at iOffice
3 | 7A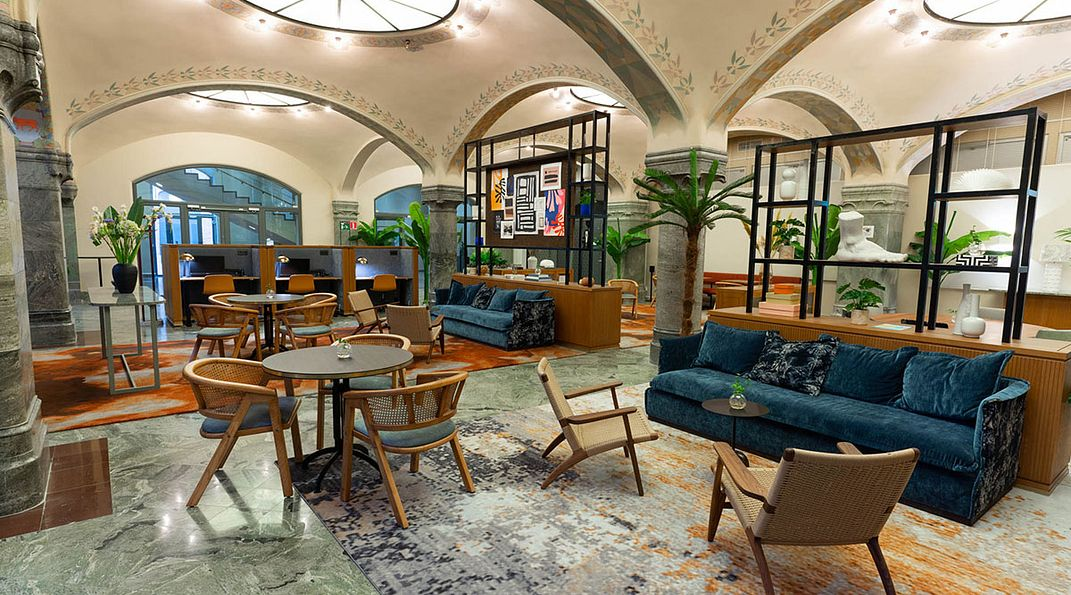 Score: ⭐ 82
Footprint: 23 745sqm
Strong categories: Revenue / Occupancy / Footprint
7A made headlines in the coworking market in 2020 when they opened northern Europe's largest coworking space, Posthuset. The Swedish Government wanted to scale down their footprint and 7A took on 17 000sqm of iconic space right in the center of Stockholm. 7A is known for great service and a strong background in events and conferences, which means this is a great option if you often organize events.
Posthuset caters to all sizes but is another great option for larger teams, as it's possible to tailor offices according to the tenant's needs. Apart from Posthuset 7A also has a center on the exclusive Strandvägen, Vasagatan 7, and Odenplan. Pricing varies per location.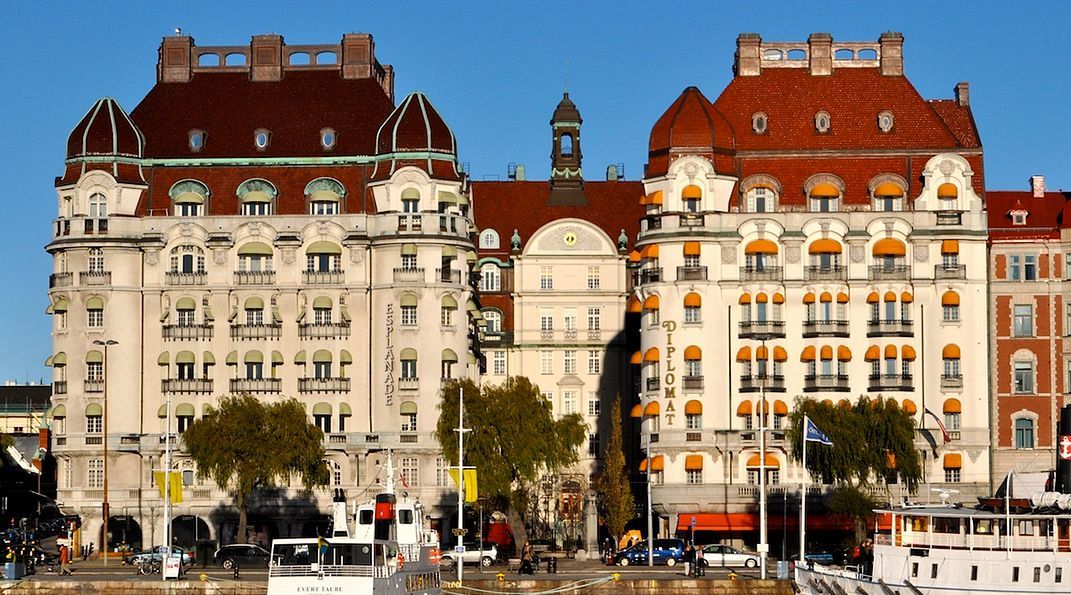 3p office at Epicenter
See all availabilities at 7A Strandvägen
2 | Convendum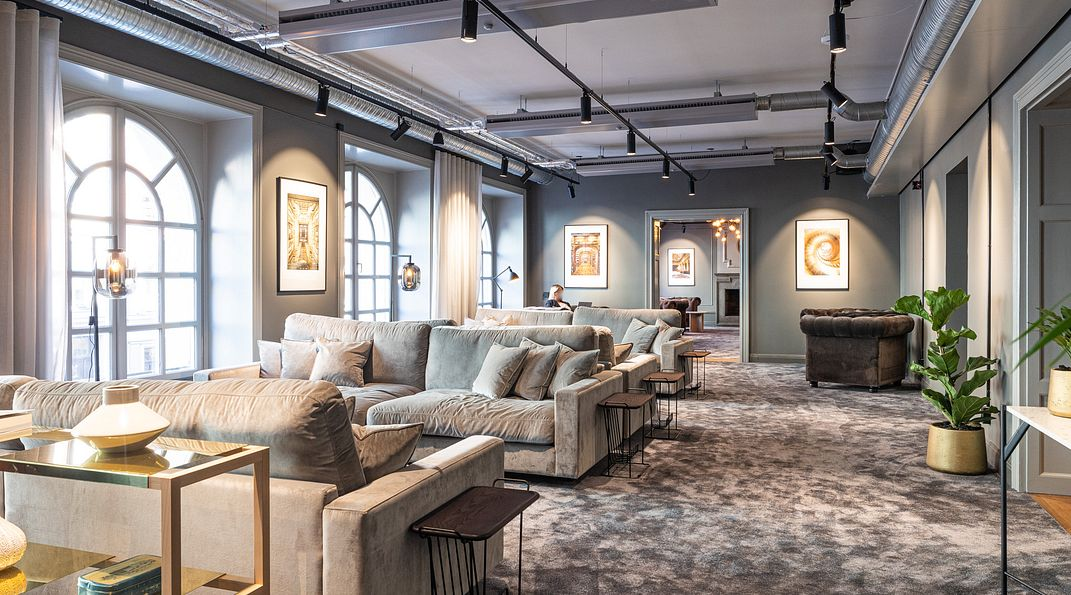 Score: ⭐ 83
Footprint: 72 433sqm
Strong categories: Revenue & Google volume & Footprint
Convendum is hands down Stockholm's largest and most prominent coworking provider. They have aggressively grown their footprint over the years amassing 18 locations spread out over Stockholm, Gothenburg and Palma. Many Swedes recognize the brand name Convendum, which is shown in the results as they raked in a tied first place in google searches (with WeWork). Convendum as a company also by far has the highest revenue from tenants, proving there is demand for their product.
Convendum pays a lot of attention to detail and aims to provide a high end experience to tenants. Not only are amenities such as breakfast and after-works included, lounge spaces are luxuriously designed and there's lots of staff on site to help you out with whatever you need. It's not the cheapest of options, but tenants get a lot for their money.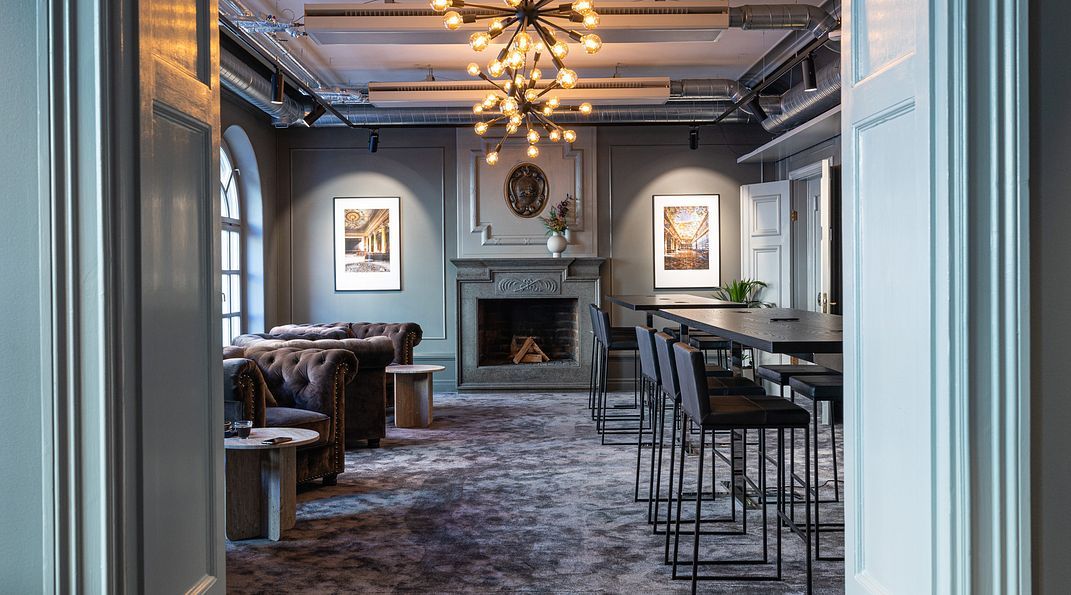 54p office at Convendum
See all availabilities at Convendum
Compare more than 200 coworking centers
yta.se makes it easy to find and compare real time vacancies at coworking spaces in Stockholm
To the marketplace
1 | United Spaces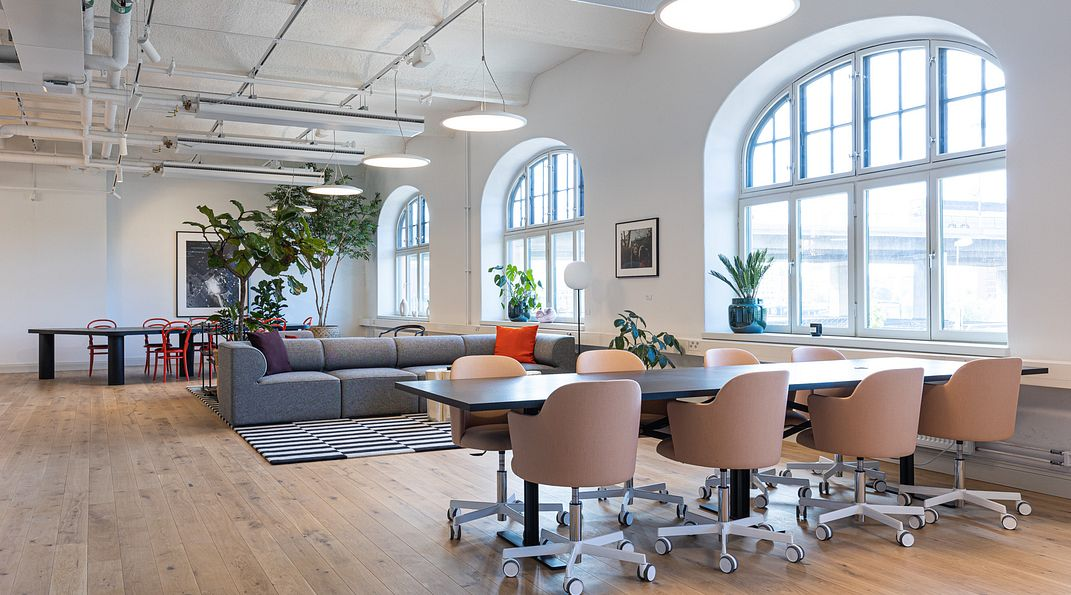 Score: ⭐ 87
Footprint: 21 423sqm
Strong categories: Revenue & Occupancy & Google volume
United Spaces took home a whopping 87 points in our evaluation without winning a single category, but instead consistently scoring high points overall. Having been on the Stockholm scene for quite some time United Spaces is a tenant favorite that almos always seems to be fully occupied. United Spaces has managed to create well designed spaces that delight tenants and keep on doing so as they open up new centers. Great job!
If you're looking for something in the city center, they have a vibrant location right on top of the central station. Otherwise the iconic Torsgatan is something on it's own with paddel courts and a golden bar. United Spaces caters to both large and small companies that value a sense of community, making sure that there always is an event going on creating an opportunity to network.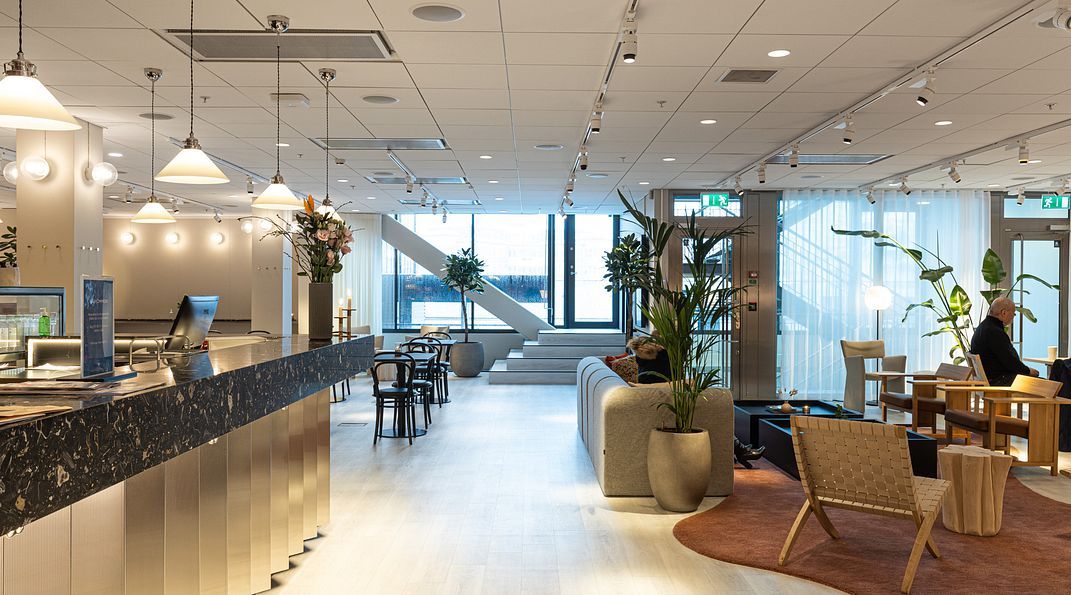 4p office at United Spaces Waterfront
See all availabilities at United Spaces
The Flexible Office Market in Stockholm is Growing Fast
The above list might seem like a lot of options, but fact is that the Stockholm coworking market is growing at record pace and this is just the tip of the iceberg. At yta.se we compile a yearly market report showcasing that the market has been growing with over 20% per year the last 5 years and isn't expected to stop. As of today there are over 200 coworking centers in larger Stockholm and over 400 000sqm.
How do I choose the right space for my team?
What should prospective tenants consider when trying to choose from such a vast and varied market?
As always location is key, and make sure to fit your wallet thereafter. Pricing can vary by as much as 5x across the Stockholm market based on how centrally located the center is.
Look for a center that has the right culture fit - the look and feel varies immensely between options. It's easy to find one that speaks to your company's values.
Do you have any special needs? For smaller teams this might mean amenities such as a gym or services such as breakfast, while larger teams might have requirements on building out a space according to special needs.
---
yta.se is your one stop shop for finding and comparing coworking spaces
Our mission at yta.se is to make it easy for tenants to find and compare coworking spaces across the nordics. Our marketplace consists of real time vacancies for every center in Stockholm, making sure you always have access to availabilities on a per room basis along with every detail you need such as pricing, terms and more.
Found something you like? Schedule a tour with one click. Don't hesitate to book a string of tours and we'll make sure to help you schedule them in a slot that fits your calendar.
💡
Our marketplace currently tracks almost 10 000 office rooms across 200 centers in Sweden
Our team of experts can also provide personalized help free of charge. Just let us know your needs in our form and an expert will get back to you to help you navigate your way towards your team's next dream office.